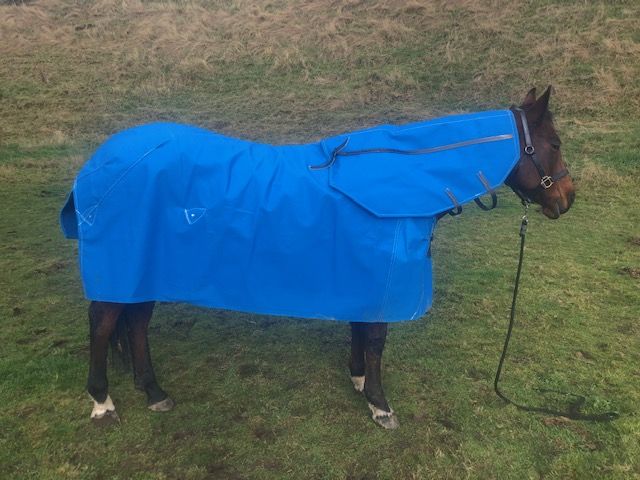 SUPERIOR COVERS
DENNIS MITCHELL
Manufacturer of Top Quality NZ Horse Covers for over 30 years.
Workmanship guaranteed.
Mail order - buy direct, cut out the middle man
Horse Covers
Superior Covers patterns all have large Shoulder Gussets for good fit
Leather straping
Quality 12oz, 15oz, 21oz & 26oz Regentex Canvas - Guaranteed
100% pure wool lining (made in NZ); Jute or Calico lining; or Cover can be unlined
Matching neck rugs available
Full price list available on request
Sample prices:
26oz (Blue) 4'3" Unlined cover $208; Matching 26oz unlined neck cover $78.
21oz (Blue or Green) 5' Wool lined cover $234; Matching 21oz wool lined neck cover $85.
21oz (Blue or Green) 4'6" Jute lined cover $212; Matching 21oz unlined neck cover $72.
15oz (White) 5'3" Calico lined cover $210; Matching 15oz calico lined neck cover $78.
12oz (Blue or White) 4'9" unlined cover $186; Matching 12oz unlined neck cover $60.
*Tailguards $12 extra
All orders plus Fastway Courier Freight:
North Island (non RD) $20 / South Island (non RD) $30
North Island Rural Delivery $27 / South Island Rural Delivery $37
For more information contact
Dennis Mitchell 027 3250769 or Peggy Melville 0212578693
72 Gladstone Road, RD 1, Levin 5571 (ex Blenheim)
email: superiorcovers@xtra.co.nz
www.superiorcovers.co.nz